We All Clap Hands Together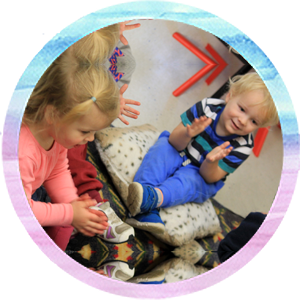 Discover a fresh approach to together time in early childhood settings using the principles of early childhood music education. Through this professional support, educators can expect to gain new perspectives on group time, and acquire the confidence and resources to integrate these into their own practise.
Jen Teh facilitates a practical demonstration highlighting ways in which the principles of early childhood music education can be adapted and integrated into early childhood educational program and practice.
Educators will join Jen as she interacts with the children at their service through song and music. This will be followed by a reflection on the observed interactions. Educators will discuss practical ways they can integrate the underlying principles of early childhood music education into their own practice.
Educator Learning Objectives…
Discuss ways to adapt music techniques and resources to suit specific educational environments
Discuss and reflect upon both musical and non-musical group time activities
Begin to build a repertoire of songs, games and rhymes to use with children
Observe musical interactions with 1-2 age groups in your service
With guidance, reflect upon the practical demonstration and its long-term applications with specific reference to group time
Ensure the integration of music into daily practise adheres to expectations set out in the Early Years Learning Framework
To enquire about booking this workshop, fill out our online form or email info@phoenix-support.com.au.