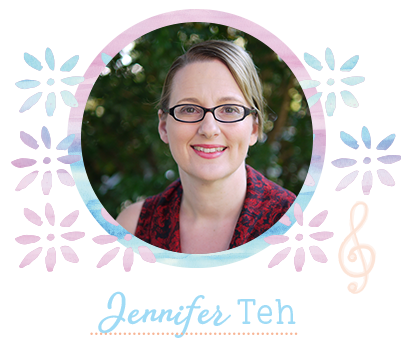 Jennifer Teh is the Founding Director of Hush Little Baby Early Childhood Music Classes. She strongly believes that music and singing should be a part of every child's life.
Over a vast career spanning more than fifteen years, Jen has taught everything from primary, high school and university music, directed choirs, taught private singing lessons, presented workshops, written papers for national and international conferences and symposia in music education and carved out a career as a professional live and studio singer. As a mother of young children and a believer that the very youngest children should receive the very best musical upbringing, however, Jen's passion lies in early childhood music education, and this is supported by a huge body of research around the positive benefits of sharing music with infants and children.
Jen comes highly qualified, with a Bachelor of Music and Bachelor of Education from the University of Queensland as well as an Australian Kodaly Certificate in Primary Music Education. Her accolades include an Australian Government National Award for Quality Schooling and a Queensland College of Teachers Excellence Award. In addition to working extensively with choirs of all ages and backgrounds as a music director, Jen has been invited to work with numerous children's and adult choirs as a workshop facilitator and guest conductor.
St Aidan's Anglican Girls' School in the Brisbane suburb of Corinda is the main venue for Jen's beautiful community early childhood music classes. She also provides mobile classes for mothers' groups, playgroups and birthday parties.
Jen has developed comprehensive and highly regarded whole-centre music programs for a childcare centres in Brisbane, on the Gold Coast and Sunshine Coast and in Sydney. Through Hush Little Baby she works alongside educators to ensure that every child in every room room receives a minimum of one specialised weekly music class. In addition to this Jen works as a contractor for Phoenix Support for Educators providing consultation and professional development for centres wishing to integrate music more thoroughly and effectively into their daily practice.
Through her baby, toddler and preschooler classes, Jen aims to give parents and caregivers opportunities to connect with their children and with others, as well as ideas, games and songs that can be taken home and enjoyed over and over again.
Find out more about our Community Classes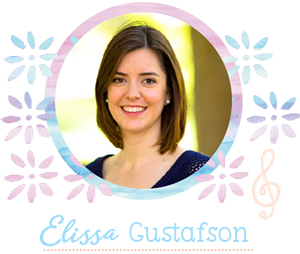 Elissa is a kind and caring mother of two young boys. She holds a Bachelor of Management, with a Major in Marketing. Elissa has worked extensively with young children as an assistant in Allied Health, a volunteer carer for children with disabilities and through her role as Hush Little Baby's Customer Experience Manager.
Elissa is passionate about giving infants and children the very best start in life, and the opportunity to work for Hush Little Baby was the perfect match for her passion and skills. Elissa works behind the scenes, ensuring the smooth running of the business. She is also the friendly voice at the other end of the phone for our valued clients in early education and care settings.
Elissa prides herself on ensuring that all of Hush Little Baby's clients are looked after every step of the way. She is proud to be working with such talented musicians delivering a world class music program to infants and young children.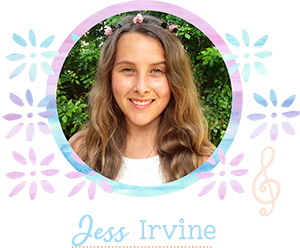 Jess is a kind-spirited, caring individual who adores children and appreciates the importance and benefits of music education during early childhood. In 2014 she completed a Bachelor of Music, majoring in Voice, at JMC Academy where she attended as a scholarship student and college ambassador. This role provided her with countless opportunities to work with young people in an effort to help them realise the potential of their musical dreams.
Jess is the lead singer of Brisbane indie-folk band The Counterfeit Umbrellas, who write and perform anthems of happiness and hope showcasing soaring harmonies and toe-tapping melodies.
Jess's intuitive and empathetic nature ensures that all children are able to enjoy her music classes. She loves sharing her passion for music with the babies, toddlers and young children attending Hush Little Baby music classes. As Senior Teacher Jess also works closely with all of our teachers and liaises with managers and educators in early education and care settings to ensure that they are getting the most out of Hush Little Baby programs.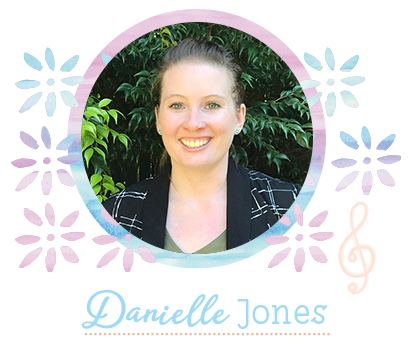 Danielle holds a Bachelor of Music Performance majoring in Vocals and Piano from JMC Academy. During her time studying she was nominated as a peer mentor by her lecturers and was awarded an exclusive internship in music teaching. She is now studying a Masters in Music Education. Danielle is a solo country music singer, pianist and songwriter with a recently released debut single being played on country music radio stations worldwide. She is also in the process of recording her debut EP with her band The Renegade Outlaws.
As a mother to two young girls Danielle loves to share her passion for music with young children. She considers it a blessing to enrich young children's lives with music, believing strongly in the scientific research that links music learning to the holistic growth and development of children. Danielle is thrilled to be a part of the Hush Little Baby team.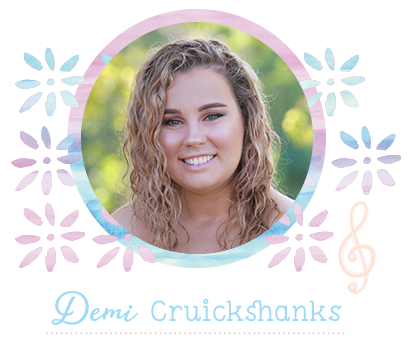 Demi is a recent graduate from JMC Academy with a Bachelor of Music, majoring in Voice. Demi started singing when she was 4 years old, and hasn't stopped since! Now, she gigs around Brisbane's live music scene in a duo act and as a solo artist, playing covers and original songs. Demi relates to a wide range of audiences with smooth vocal runs, heartfelt lyrics, mesmerising harmonies, and her captivating, charismatic stage presence.
Children light up around Demi – she is kind, fun-loving and passionate. She loves sharing her passion for music with the babies, toddlers and young children who participate in her Hush Little Baby music classes.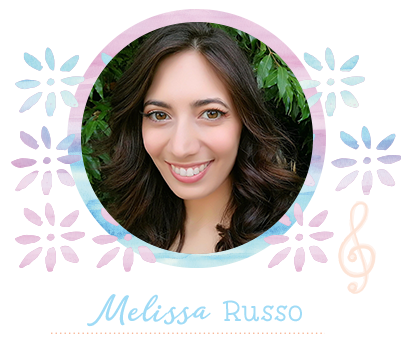 Melissa is a professional Music Theatre performer and a graduate of the prestigious Western Australian Academy of Performing Arts. As an experienced children's entertainer, Melissa is delighted to have worked with some of children's favourite Characters such as Peppa Pig, Hey Duggee and Paddington Bear. She has taught Singing, Music and Music Theatre to children of all ages throughout Brisbane and Sydney, and firmly believes in the importance of music in early childhood. With her bubbly personality and cheerful nature Melissa is dedicated to providing fun, high-quality, engaging music classes.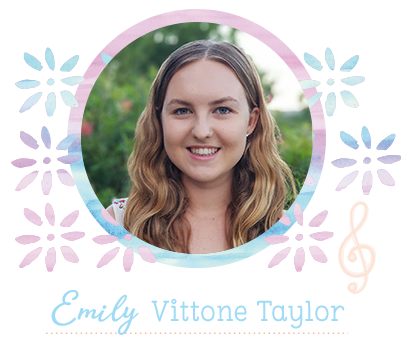 Emily is an experienced singer with extensive experience working with young children. She is a tertiary trained vocalist, and holds a Bachelor of Music (Performance) from QUT. Emily's performing career thus far has included fronting a popular band that performed across Brisbane, as well as supporting touring artists. She has won numerous awards for both music and singing, and at present is focusing on her own solo jazz/contemporary project. Emily has also worked for a number of years with children, ranging from infants to teenagers, as a Nanny in both Brisbane and Rome.
Emily is delighted to have the opportunity to combine her two loves – music and children – as a Hush Little Baby music teacher. She believes there is no greater joy in life than witnessing a child smiling and singing along to their favourite songs. With her bubbly personality and cheerful nature, Emily easily connects with children. She is dedicated to providing fun, high-quality and engaging experiences for the children taking part in her Hush Little Baby classes.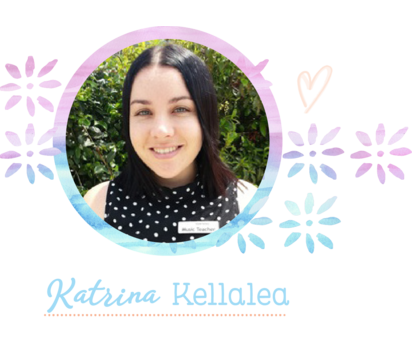 Katrina is a Queensland based jazz and folk vocalist/musician with many years of performing and teaching experience. Kat holds a Bachelor of Music, specialising in Jazz Performance and Voice, from Jazz Music Institute, Brisbane – the only university in Brisbane that solely focuses on Jazz. Kat's life revolves around music and performing and what she loves more than anything is to share her experience and knowledge with others.
As an educator and mother, Kat is dedicated to providing young learners with their best start in life. She has a strong belief that music is essential for a young person's development, and early childhood music learning is deeply important to her. Katrina's warm, compassionate and fun nature make her classes welcoming and enjoyable for all the children attending Hush Little Baby music classes.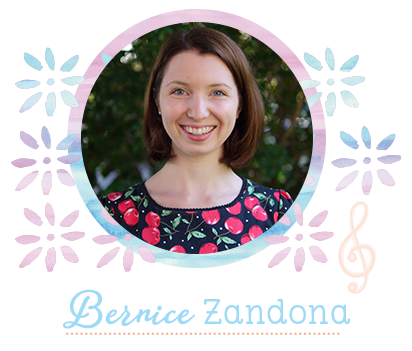 Bernice recently completed a Bachelor of Music Studies in classical singing at the Sydney Conservatorium of Music. She possesses extensive musical knowledge and an excellent vocal technique, providing the perfect model for young children. Bernice enjoys performing as an operatic soprano in various productions, concerts and competitions around Sydney.
Bernice has fond memories of attending music classes from the age of 3, and this love for music nurtured at a young age is what led her to undertake further training in the Kodaly method of music education. Bernice is a firm believer in the range of cognitive, linguistic, physical, social and emotional benefits of an early music education, and she absolutely loves sharing the joy of singing with young children and babies in her classes.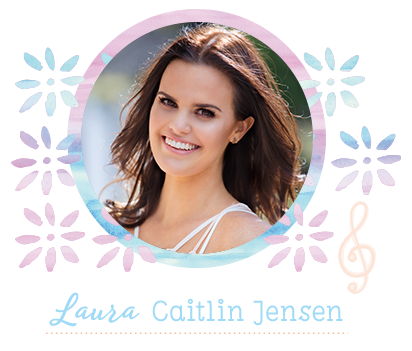 Laura Caitlin Jensen has been singing professionally for 9 years and holds a Bachelor of Popular Music and Performance from JMC Academy. Her extensive career includes performing musicals, choirs, plays, television advertisements and as a frontwoman for bands. Laura's powerhouse due ROYAL performs regularly and are touring their newest stage show "Pure Imagination" to venues around Brisbane.
After completing her Bachelor degree in 2011, Laura started her own vocal teaching studio, bringing out the best in her students by passing on valuable skills in solid technique and confident performance whilst keeping each and every lesson fun and inspiring. In 2015 Laura first joined Hush Little Baby as a music teacher, running classes in the community and in childcare centres around Brisbane.
Laura loves singing and playing with the children and families in her Hush Little Baby music classes. She is delighted to have returned to Hush Little Baby, now as a Sunshine Coast-based teacher.