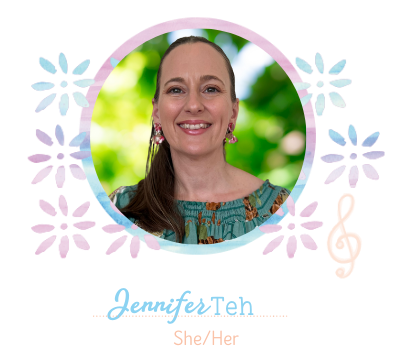 Jen is the Founding Director of Hush Little Baby Early Childhood Music Classes. She strongly believes that music and singing should be a part of every child's life. Over a vast career spanning more than twenty years, Jen has taught everything from primary, high school and university music, directed choirs, taught private singing lessons, presented workshops, written papers for national and international conferences and symposia in music education and carved out a career as a professional live and studio singer.
Show More
 Jen believes that the very youngest children should receive the very best musical upbringing, and has a passion for early childhood music education.
She comes highly qualified, with a Bachelor of Music and Bachelor of Education from the University of Queensland as well as an Australian Kodaly Certificate in Primary Music Education. Her accolades include an Australian Government National Award for Quality Schooling and a Queensland College of Teachers Excellence Award.
Jen has developed comprehensive and highly regarded whole-service music programs for early education and care services in Brisbane, on the Gold Coast and Sunshine Coasts and in Tamworth. As Hush Little Baby Director she works alongside educators and music teachers to ensure that every child in every room room receives a minimum of one specialised weekly music class. In addition to this Jen also provides consultation and professional development for services wishing to integrate music more thoroughly and effectively into their daily practice.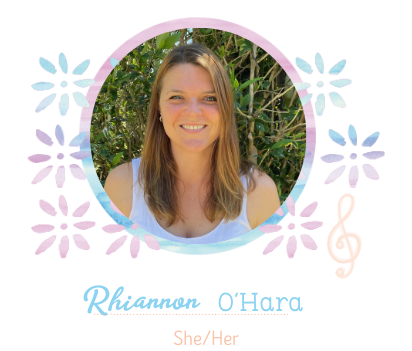 Rhiannon is Hush Little Baby's Customer Care Manager. She is the friendly face behind Community Class bookings and much of the communication with our valued clients in early education and care settings. Rhiannon also provides clerical and administrative support and works behind the scenes as part of the management team to ensure the smooth running of the business. She has an extensive background in administrative services and support.
Show More
Rhiannon prides herself on ensuring that all of Hush Little Baby's clients are looked after every step of the way. Having brought her own children to Hush Little Baby music classes, Rhiannon has an in-depth understanding of the value of music in early childhood, and loves being a part of the Hush Little Baby team.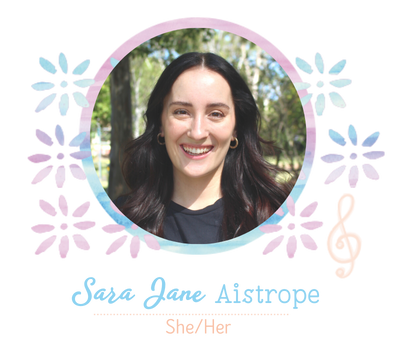 Sara Jane is a professional singer and dancer with a passion for Musical Theatre. An experienced performer and teacher, she holds a Diploma of Performance, and a Graduate Certificate of Music in Vocal Pedagogy from the Queensland Conservatorium of Music.
Show More
As well as regularly performing as a singer and dancer at corporate and charity functions across Brisbane and Sydney, Sara Jane takes great joy in sharing her passion for the arts with others. Throughout her career, she has taught music and dance to a wide variety of age groups across Australia.
In addition to her role as Senior Music Teacher, Sara Jane oversees the Hush Little Baby teacher training program. This role sees Sara Jane observing, training and mentoring both new and experienced music teachers. She has a special interest in Auslan and the ways in which it can be integrated into music in early childhood and is a passionate advocate for music and its profound impact on children's learning and development in the early years.
Sara Jane relishes the opportunity to foster an early love and appreciation for music in children, and firmly believes in the holistic benefits of music for all. She is delighted to be a part of the Hush Little Baby team.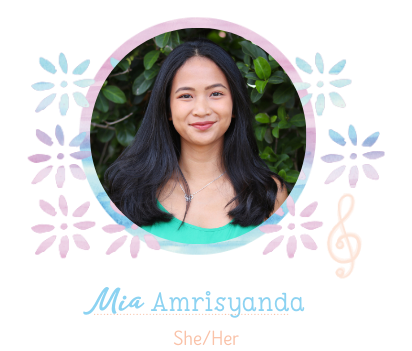 Mia is a passionate singer-songwriter with a positive outlook and playful nature. She holds a Bachelor of Music, majoring in Songwriting, from JMC Academy.
Show More
Mia has substantial performing experience as part of choirs, vocal groups and musical theatre productions in her home country, Indonesia. She has performed as a session singer in recording studios across Brisbane alongside working on her own original music.
Mia enthusiastically recognises the importance of music in early childhood, having been involved in music from a young age. Through her work with young children in choirs and music classes, she has captured the attention of many children with her expressive singing and cheerful and light-hearted demeanour. Mia loves engaging in fun and exciting musical learning experiences with young children through her Hush Little Baby music classes.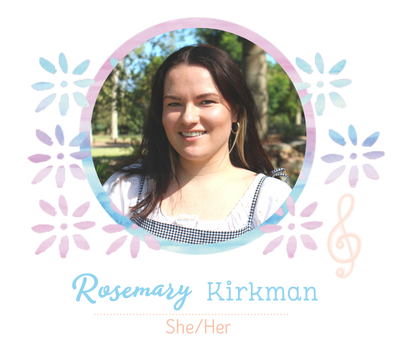 Rosemary is a singer and pianist with a passion for working with young children. She holds a Bachelor of Contemporary Music from JMC Academy, an AMEB Associate in Music diploma in Musical Theatre, and a Graduate Certificate in Vocal Pedagogy from the Queensland Conservatorium.
Show More
Rosemary has worked with children in various youth choirs including the Queensland Show Choir. She has also created and performed in several pieces of children's theatre. A well-established musician, Rosemary is conductor of the Cannon Hill Anglican College Community Choir, and teaches Piano to students of all ages.
Rosemary has never seen a stage she didn't want to be on, but her dual loves of pop music and musical theatre have led her towards the world of cabaret and writing her own material. She is also a keen comedic improviser. As a teacher, Rosemary loves watching her students grow and develop through music. Rosemary's warm, calm and friendly teaching approach is appreciated by the children in her Hush Little Baby music classes.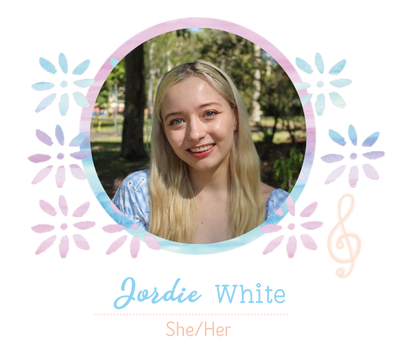 Jordie is a singer and songwriter who holds a Bachelor of Music Performance, majoring in Vocals, at JMC Academy.
Show More
She carries a strong passion towards music of all genres, however as a songwriter she loves to write happy and cheerful melodies.
Jordie has extensive experience working with young children, and loves to teach children about the wonders of music through play. She is an outstanding musician and has participated in the State Honours Ensemble Program at the Griffith University Conservatorium of Music.
Jordie seeks to encourage other children to fall in love with music, just as she did, through engaging, fun classes and warm smiles.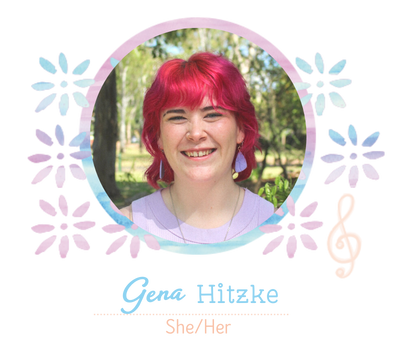 Genevieve is a friendly and warm singer-songwriter from Brisbane. She holds a Bachelor of Fine Arts majoring in Music from QUT. Genevieve is a Brisbane based folk/pop musician, and regularly performs both solo and with her band under the stage name Red Le Clerc.
Show More
Genevieve comes from a big musical family, and has been singing and playing instruments ever since she can remember. She has been a part of school and community choirs and acappella groups throughout her life and has performed in these nationally. Genevieve has also been writing and recording original music since the age of 14.
Genevieve is very passionate about music and the arts, and is so thankful to be a  Hush Little Baby teacher, as the values around the importance of music that she was raised with align with those of Hush Little Baby Early Childhood Music Classes. Genevieve is excited to be sharing this passion with children, and enriching their lives with music as hers has been.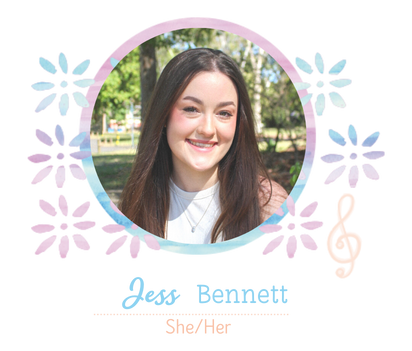 Jess is a singer-songwriter who is holds a Bachelor of Music Performance, majoring in Vocals, and is currently undertaking a Masters of Music Therapy.

Show More
Jess has performed in a number of choirs, vocal and band ensembles and recording environments. Having had voice and instrumental lessons from a young age, she values the care, knowledge and enthusiasm that her music teachers have directed into her learning, and strives to demonstrate these qualities when teaching her own classes. 
Jess' strong passion for creative and emotional expression is demonstrated through her song writing and performance skills. She recognises the profound impact these practices have had on her growth as a musician and as a person. Therefore, she is super excited to be able to instil an appreciation for music into the lives of young children, with the aspiration that they nurture their love for music as they grow older. 
Jess' calm, caring and fun nature helps to create a learning environment where children feel free to be involved in music making and truly express themselves.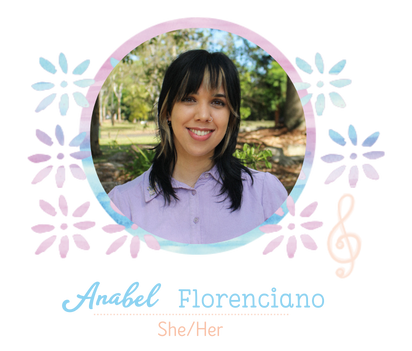 Anabel is a professional singer-songwriter and performer from Brisbane. From the young age of two, music has been a huge part of Anabel's life, and she now holds a Bachelor of Fine Arts, majoring in music from QUT.
Show More
Anabel loves all things music and is passionate about sharing its joys with all, especially through teaching, singing and performing. Working with young children, particularly in a music setting, has always been a dream of Anabel's, and she relishes the opportunity to use her skills as a musician in order to share the importance and joy of music with the children in her classes.
As someone who attended early childhood music classes herself, and who attributes much of her love of music to being exposed at a young age, Anabel considers it a privilege to teach early childhood music classes for Hush Little Baby.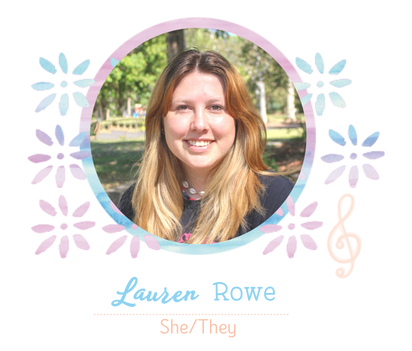 Lauren Rowe is a Meanjin based musician, performer and songwriter with a passion for all things creative. She is currently harnessing her abilities to focus on a career in music through studying a Bachelor of Music Performance at JMC Academy.
Show More
Coming from a musical theatre background beginning in early childhood, Lauren understands the importance of music and the magic it can hold for those who need it most, and she firmly believes that every child deserves to experience this magic. Teaching music has always been a long-term goal of Lauren's due to the respect and admiration has held for her mentors since joining the theatre community at a young age, and the children in Lauren's classes love her warm, passionate and kind approach.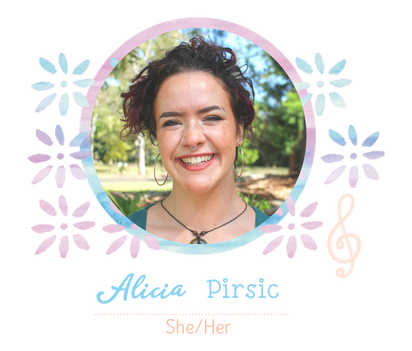 Alicia is a kind-hearted artist who is in the midst of a Bachelor of Music, majoring in Popular Music & Music Technology and minoring in Music Psychology. Since 2018, Alicia has also had avid involvement within the Queensland Youth Orchestra as a clarinettist.
Show More
Alicia has always felt a creative connection between herself and children. She desires to pursue a future which nurtures both her own child-like wonder of the world and also the emotional, physical, spiritual and mental wellbeing of our younger community.
The true colourful and quirky nature of Alicia becomes quite prominent when she is around music and those who bring her the most joy, including children! This energy has been seen throughout Alicia's numerous roles as a children's entertainer, and also within her seasonal participation as one of Santa's helpers each Christmas. Alicia now has the privilege of sharing her joy and love for music with the educators, children and families who take part in her Hush Little Baby music classes.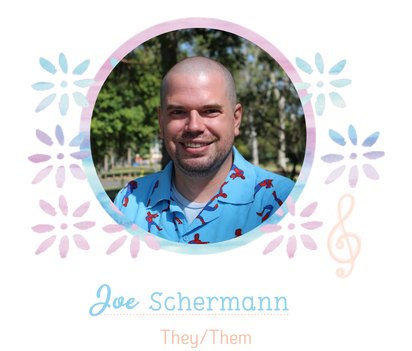 Joe is an experienced singer, actor, pianist, music director, composer and voice teacher who adores working with children, both as a teacher and a performer. They aquired their Bachelors in Fine Arts for Musical Theatre Performance from Viterbo University (Wisconsin, USA) and worked in New York City for several years before moving to the Brisbane area.
Show More
As a music director, Joe has worked on over a dozen professional productions across the USA. They have also worked as a singer and actor in numerous professional productions, and as a composer and lyricist have had their work performed in multiple New York City theatre festivals, winning several festival awards for their work as a film composer and lyricist.
In recent years Joe has pivoted to predominantly teaching and working with children. They were a singer, guitarist and pianist with Little Maestros, an early childhood music program in New York City. They also directed several children's theatre programs and productions and worked as a private voice teacher and music director. When working with children Joe is always led by a focus on compassion and empathy (as well as a goofy sense of humour).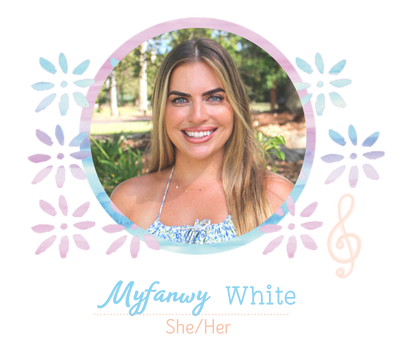 Myffy is a professional singer who strongly believes that it is every child's birthright to experience joy through music and singing. She has extensive experience working with children of all ages.
Show More
Myffy's passion for singing and working with children has led her to working as a Music Teacher and Disney Princess Children's Party Entertainer. Holding a Diploma of Counselling, it is a passion of Myffy's to empower and uplift children to realise their true potential through music, song and play. She has both classical and contemporary vocal training, and children love listening to and singing along with her beautiful voice.
Myffy's bright, bubbly and light energy helps children to feel free and to have a lot of fun in her music classes. She is very patient and caring, and loves seeing children gain confidence as they engage in her Hush Little Baby music classes.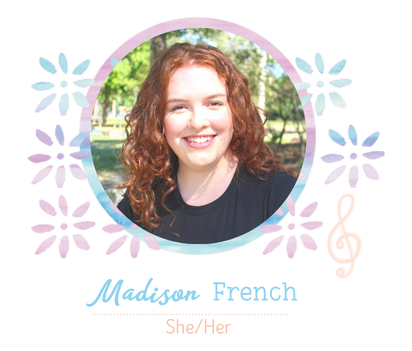 Madison is a gentle and kind-hearted singer and guitarist who loves working with children. She holds a Bachelor of Fine Arts (Music) from QUT and is currently studying a Masters of Music Therapy through the University of Melbourne.
Show More
Starting out with the Australian Girls' Choir in grade three, Madison has grown up with a love of music which has been nurtured from an early age. Performing in choirs and ensembles has fostered Madison's passions for performance and collaboration as well as a drive to always be challenging herself to learn and grow as an artist. She is deeply passionate about working with children and strongly believes in music's ability to support development, health and wellbeing which has led her to pursue careers in music education and music therapy.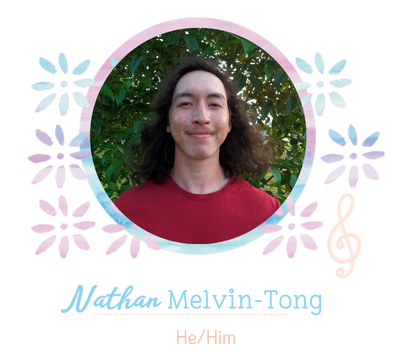 Nathan is a multi-instrumentalist with a deep passion for working with children. He is highly active in the Brisbane music scene and holds a Bachelor of Fine Arts (Music) from QUT.
Show More
Learning the guitar from an early age, Nathan has always been immersed in and surrounded by music much of his life. He soon began singing to accompany his guitar playing and immediately developed a strong appreciation for his teachers' guidance with musical performance, knowledge, and engagement. Regularly playing live as an artist in public spaces has given him countless opportunities to interact with children who are captivated by the sight and sound of music.
Nathan strongly believes that music can foster a sense of togetherness among children and is privileged to share his musical skill with educators, children and families in his Hush Little Baby music classes.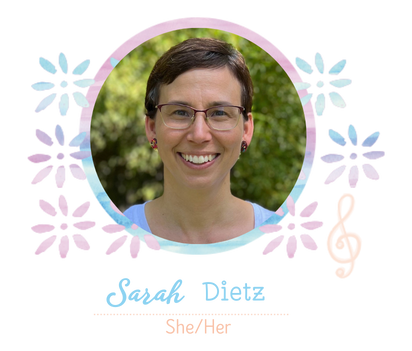 Sarah is both an Honours and Masters graduate of the Queensland Conservatorium of Music and has worked as a professional violinist and violin teacher in Brisbane for about twenty years.   
Show More
Sarah has also trained in the Kodály method of music teaching to Primary age children and is currently studying an Early Childhood Kodály Methodology course.
Sarah has three young children of her own, and, having witnessed first-hand the magic of learning through songs, has seen how innate a child's response to music is. Sarah is passionate about sharing quality music – and the joy and opportunities it brings – to as many children as possible.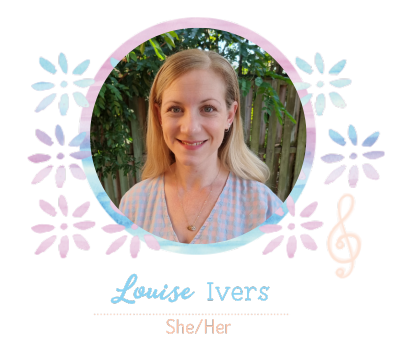 Louise is a teacher and musician who holds a Bachelor of Music from the Queensland Conservatorium of Music, majoring in Viola performance and Strings pedagogy.
Show More
She also also holds a Graduate Diploma in Education, and is an experienced Music teacher. Louise has extensive teaching experience including Violin/Viola tuition, Classroom Music in both Secondary and Primary Schools, Choral conducting and Early Learning music and play classes.
 Louise has a fun, enthusiastic and caring nature and it is her greatest joy to be a part of enriching children's development through the love of music.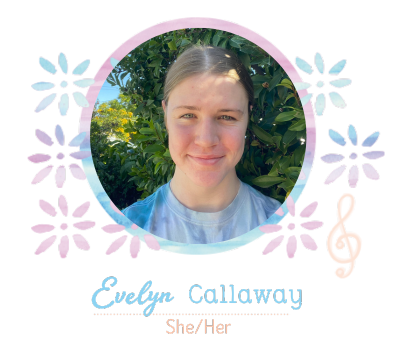 Evelyn is a highly skilled singer and clarinettist who has studied Music at the Queensland Conservatorium, and is undertaking a Bachelor of Primary Education. She strongly believes in the importance of music in early childhood.
Show More
Amongst Evelyn's accolades is a Certificate of Performance for Clarinet, which is the highest grade exam that can be completed with the Australian Music Examinations Board, for which she received a Distinction. She is also an experienced singer, having performed in front of numerous large audiences.
Evelyn has extensive experience working with children and runs her own private music studio teaching music to primary school aged children. She loves the opportunity to also make music with babies, toddlers and preschoolers in her Hush Little Baby music clases.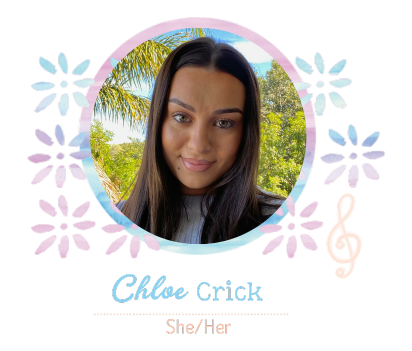 Chloe is a passionate singer, dancer and actor who holds a Bachelor of Fine Arts from the Victorian College of the Arts. She has a love for performing and for working with children and bringing smiles to their faces. 
Show More
Chloe is an experienced performer on both stage and screen,  inculding performing in a National Tour of the musical Annie, and as a co-star on the TV show 'Young Rock', led by Dwayne Johnson. She has many years of experience working with children of all ages, and has taught a myriad of classes and workshops.
Chloe believes in the importance of music, and that it should be accessible to all children. She also believes in treating each child as an individual and making sure there is always a safe, nurturing and inclusive space for everyone.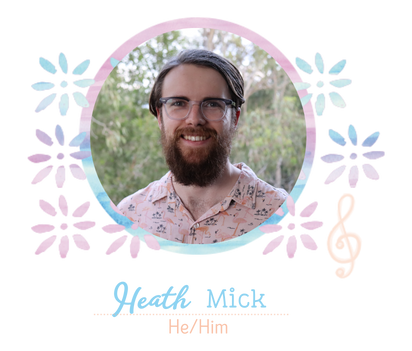 Heath is a kind and conscientious Classically trained singer who holds a Bachelor of Music from the Queensland Conservatorium Griffith University.
Show More
He is a patient and empathetic teacher and has a keen interest in helping young people during the early stages of their musical development. Heath is inspired by the music teachers of his childhood who helped to shape and foster a love of music and learning. Having experienced firsthand the benefits of music from a young age, Heath wishes to pass these experiences on through teaching his Hush Little Baby music classes.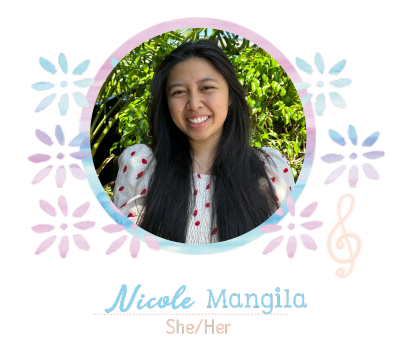 Nicole is a bubbly and passionate multi-instrumentalist who is currently studying a Bachelor in Creative Industries in QUT, majoring in Music & Sound and Industrial Design. She loves everything creative and is enthusiastic about teaching curious minds.
Show More
Nicole has been captivated by music from a very young age. She is a highly skilled singer and cellist, and as Assistant Concert Master for her string ensemble has developed a passion for guiding and helping others in music learning.
Nicole is also a skilled visual artist. She believes that creativity in all of its forms is essential, especially during early childhood.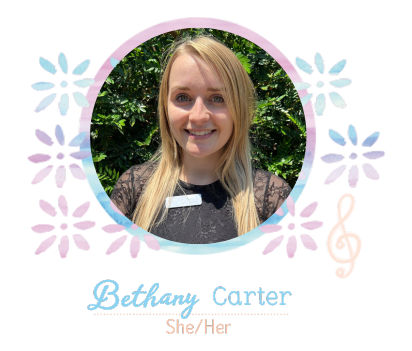 Beth is a dedicated and passionate musician and teacher who holds a Bachelor of Primary Education from the University of Gloucestershire. She has an extensive background in teaching, singing, and piano performance.
Show More
Beth is an experienced Kindergarten and primary school teacher, and is passionate about creating a nurturing and encouraging learning environment for children.
Beth is a skilled musician, and firmly believes in the power of music to inspire and enrich the lives of young learners. She is a singer, guitarist and pianist with extensive performing and conducting experience. Beth's deep interest in early childhood and primary education, coupled with her passion for music and warm, nurturing approach with children make her a valuable member of the Hush Little Baby team.