If You're Happy and You Know It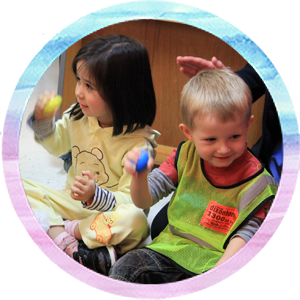 Using music to build brains, motivate movement, foster friendships and generate joy
Empowering educators to effectively incorporate music into their work with babies, toddlers and young children. Educators can expect to develop their understanding of the role that music can play in child development, and gain the confidence and resources to integrate music into their daily practise.
Jen Teh facilitates a workshop that will explore the importance of music in the neurological, physical, social and emotional development of young children. Educators will discover the many and varied ways in which simple yet effective musical interactions can impact significantly upon children's learning. In this practical workshop, participants will begin to build a repertoire of techniques and resources which will enable them to incorporate music into their own specific educational environment.
Educator Learning Objectives…
Acquire an understanding of the vital role that music plays in the development of young children
Begin to build a repertoire of songs, games and rhymes to use with children
Gain confidence in using music with children
Discover ways to adapt music techniques and resources to suit specific educational environments
Ensure the integration of music into daily practise adheres to expectations set out in the Early Years Learning Framework
To enquire about booking this workshop, fill out our online form or email info@phoenix-support.com.au.