How I Wonder What You Are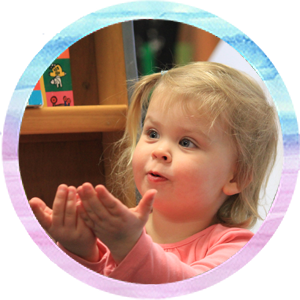 Inspiring innovative music practices in your educational environment.
Inspiring educators to use music effectively through observing a teaching demonstration in their own educational environment. Educators can expect to observe and begin to adopt innovative music practices.
Jen Teh presents a practical demonstration highlighting ways in which music can be integrated in a specific educational environment. Educators will observe Jen working with 1-2 age groups at their own facility. This will be followed by a reflection on the observed interactions and discussion about practical ways in which educators can integrate music into their daily practice. Please note that this presentation must take place during facility operating hours.
Educator Learning Objectives…
Observe musical interactions with 1-2 age groups in a specific educational environment
With guidance, reflect upon the practical demonstration and its long-term applications
Discuss ways to adapt music techniques and resources to suit specific educational environments
Begin to build a repertoire of songs, games and rhymes to use with children
Ensure the integration of music into daily practise adheres to expectations set out in the Early Years Learning Framework
To enquire about booking this workshop, fill out our online form or email info@phoenix-support.com.au.