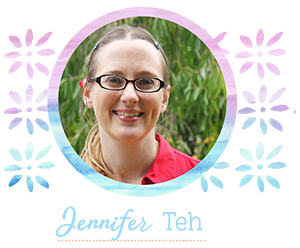 Hush Little Baby founder Jennifer Teh has been teaching music for fourteen years.
She comes highly qualified, with a Bachelor of Music and Bachelor of Education from the University of Queensland as well as an Australian Kodaly Certificate in Primary Music Education. Her accolades include an Australian Government National Award for Quality Schooling and a Queensland College of Teachers Excellence Award. In addition to working extensively with choirs of all ages and backgrounds as a music director, Jen has been invited to work with numerous children's and adult choirs as a workshop facilitator and guest conductor.
Jen has taught everything from primary, high school and university music, directed choirs, taught private singing lessons, presented workshops, written papers for national and international conferences and symposia in music education and carved out a career as a professional live and studio singer. As a mother of young children and a believer that the very youngest children should receive the very best musical upbringing, however, Jen's passion lies in early childhood music education.
St Aidan's Anglican Girls' School in the Brisbane suburb of Corinda is the main venue for Jen's beautiful community early childhood music classes. She also provides mobile classes for mothers' groups, playgroups and birthday parties.
Jen has developed comprehensive and highly regarded whole-centre music programs for a number of Brisbane childcare centres. Through Hush Little Baby she works alongside educators to ensure that every room receives a minimum of one specialised weekly music class. In addition to this Jen works as a contractor for Phoenix Support for Educators providing consultation and professional development for centres wishing to integrate music more thoroughly and effectively into their daily practice.
Jen strongly believes that music and singing should be a part of every child's life. There is a huge body of research supporting the positive benefits of sharing music with infants and children. Through her baby, toddler and preschooler classes, Jen aims to give parents and caregivers opportunities to connect with their children and with others, as well as ideas, games and songs that can be taken home and enjoyed over and over again.
Find out more about our Community Classes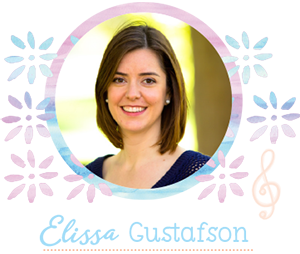 Elissa is a kind and caring mother of two young boys. She holds a Bachelor of Management, with a Major in Marketing and has worked extensively with young children.
Elissa is passionate about giving infants and children the very best start in life. The opportunity to work for Hush Little Baby was the perfect match for Elissa's passion and skills. Elissa works behind the scenes, ensuring the smooth running of the business.
Elissa is proud to be working with such talented musicians delivering a world class music program to infants and young children.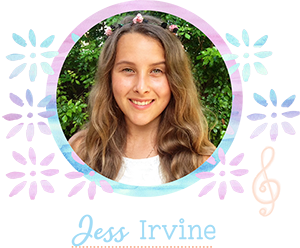 Jess is a kind-spirited, caring individual who adores children and appreciates the importance and benefits of music education during early childhood. In 2014 she completed a Bachelor of Music, majoring in Voice, at JMC Academy where she attended as a scholarship student and college ambassador. This role provided her with countless opportunities to work with young people in an effort to help them realise the potential of their musical dreams.
Jess is the lead singer of Brisbane indie-folk band The Counterfeit Umbrellas, who write and perform anthems of happiness and hope showcasing soaring harmonies and toe-tapping melodies.
Jess's intuitive and empathetic nature ensures that all children are able to enjoy her music classes. She loves sharing her passion for music with the babies, toddlers and young children attending Hush Little Baby music classes.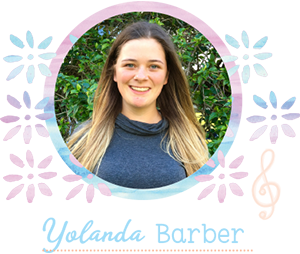 Yolanda has recently graduated from JMC Academy with a Bachelor of Music, majoring in Voice. She is a highly regarded singer, and completed her degree as a scholarship student and a JMC College Ambassador. Yolanda has worked with children in a variety of settings including the teaching of a Junior Musical Theatre class, and it was in this setting that she developed her love for working with children and music. She feels strongly that children's participation in Hush Little Baby music classes provides great benefits to their learning and development.
Through her kind-hearted and affectionate nature, Yolanda provides an enjoyable and friendly learning environment for every child attending Hush Little Baby music classes.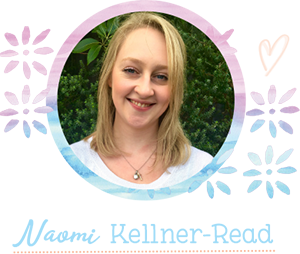 Naomi Kellner-Read lives and breathes music. She is a Brisbane based singer/songwriter, who enjoys sharing her knowledge and passion for music with children of all ages.
Naomi recently completed her Bachelor of Music at JMC Academy with a double major in Voice and Piano. Now, Naomi is thrilled to give others the opportunity to experience the love of music through Hush Little Baby music classes.
Children love Naomi's warm and compassionate nature. Her classes offer an inclusive and friendly environment where all children feel welcome.