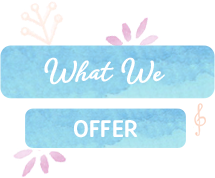 Thank you for visiting us! Hush Little Baby provide exceptional music classes for children aged 0-5 in early education and care services. We'd love to share what goes on in our incredible whole-centre music programs with you. If you love what you see, we invite you to get in touch via our enquiry form to arrange for one of our tertiary qualified music teachers to run a free trial for you.
Rainbow Scarves
Soft, colourful scarves are so inviting and engaging. They're wonderful for playing peekaboo, moving to music, exploring colours and so much more.
Shakers
Egg shakers and maracas can be used to accompany songs, encourage gross motor movement, explore beat and tempo and engage in dramatic play. They can be used as part of songs, rhymes, and stories, and make a great sound when played by a large group of happy children!

Chime Bars
Rainbow chime bars look and sound amazing, and are so easy to use! Try singing "Twinkle Twinkle" and accompany yourself (or ask a child to!) using only the red and light blue bars. This little musical trick works for so many songs!
Hand Puppets
These cheeky speckled frogs are actually very good teachers! There is so much sneaky learning embedded in this song – dexterity & finger isolation, numeracy, object permanence and SO much fun and joy!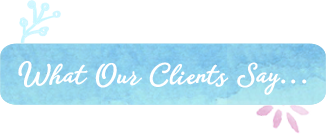 "All of the children at Chatterbox just can't get enough of Hush Little Baby music classes…

Their little eyes
light up

with

excitement & joy

, ready for their class.

The music teachers ENGAGE the children into a WORLD OF LEARNING through song…
I believe that HUSH LITTLE BABY is a wonderful program at our centre, which all the children BENEFIT from greatly."