We run weekly music classes for Brisbane babies, toddlers and preschoolers and their caregivers across Brisbane.
Mums, dads, grandparents and nannies are all welcome!
Please note: All classes are currently on hold due to COVID-19 restrictions.
Fill out the form below and we will let you know when we start back up!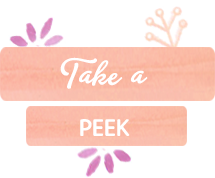 Have a look at what our classes involve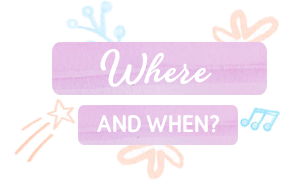 Class Times
Graceville
Mondays
9.25am: Pre Kindy (3 – 5 years)
10am: Senior Toddlers (1.5 – 3 years)
10.35am: Babies & Junior Toddlers (6wks – 1.5 years)
Corinda
Saturdays
8.45am: Babies & Junior Toddlers (0-1.5 years)
9.20am: Senior Toddlers  (1.5-3 years)
Classes for 3-5 years available on Saturdays also – if interested, please enquire.
2020 Term Dates
Mondays
Term 1: 3 February – 23 March
Term 2: 27 April – 15 June (no classes 4 May) -7 week term
Term 3: 20 July – 7 September
Term 4: 12 October – 30 November
Saturdays
Term 1: 1 February – 21 March
Term 2: 18 April – 13 June (no classes 25 April)
Term 3: 25 July – 12 September
Term 4: 10 October – 28 November
 Graceville (Monday Classes)
Our Graceville Monday Classes are held at Graceville Presbyterian Church which is located at 12 Bank Rd, Graceville. Street parking is available outside the church. The church is two minutes walk from Graceville Train Station for those coming by public transport.
Corinda (Saturday Classes)
Our Corinda Saturday classes are held at St Aidan's Anglican Girls' School (Senior School). They are held in room SG01 on the ground floor of the Templeton and Archer Science and Technology Building (the blue and white building on the corner of Ruthven St and Aidan's Way). This building is directly opposite the carpark on the corner of Kathleen St and Aidan's Way.
Our classroom is just inside the main entrance to this building. Ample parking is available on Ruthven St (just walk through the 'wind tunnel' between the Senior School office and the Science and Technology Building and you'll arrive at the entrance) and in the Senior School carpark (entrance on Aidan's Way), or if you are coming by public transport the school is 2 minutes walk from Corinda Station.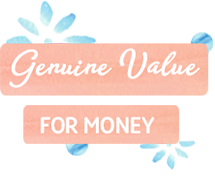 You can make a term booking or just attend occasionally, paying a casual rate.
$14 per class – full term booking
$16 per class – ten class pass
$18 per class – casual rate
Payment can be made in our shop (PayPal and Credit Card), via bank transfer (email for details) or in cash when you attend your Hush Little Baby music class. Full term payment is made in a lump sum at the commencement of term.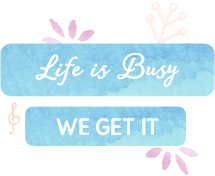 We understand life is busy and children are unpredictable! If you pay by the term and miss your regular class, don't worry. Classes missed due to illness or pre-advised holidays can be made up on a different day or credited toward the next term's attendance.